MADE IN MEXICO DUO - ISRAEL VARELA & KAREN LUGO
"

"Two flamenco musicians, two rhythm travelers, two virtuosos" "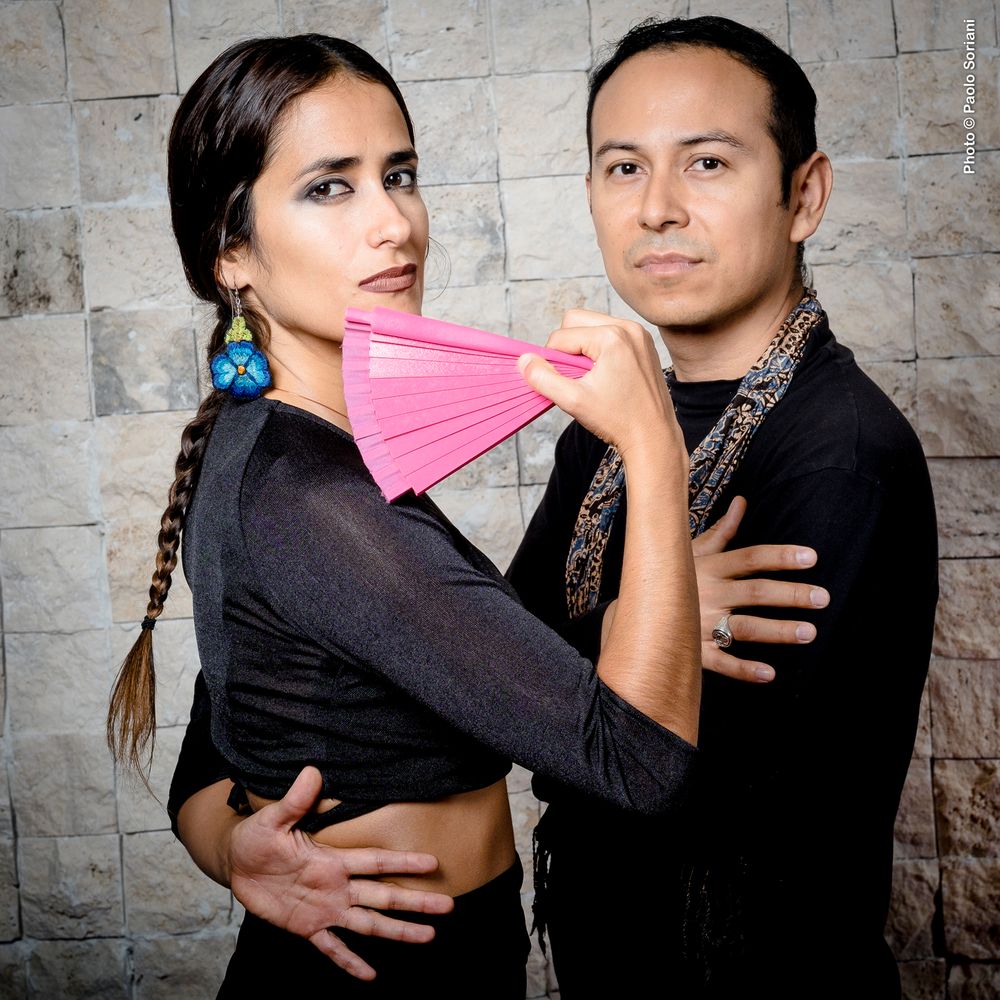 Israel Varela & Karen Lugo
 Two flamenco musicians, two explorers of rhythm.
Energy, passion, a rare mix of Mexican and Andalusian roots with the color of contemporary jazz: it is "Made in Mexico", a project that sees for the first time together the duo composed by Israel Varela, virtuoso drummer, composer and vocalist (credits: Pat Metheny, Charlie Haden, Yo Yo Ma, Mike Stern, Bireli Lagrene, Bob Mintzer, Diego Amador, Pino Daniele) and Karen Lugo - well-known flamenco dancer particularly loved by critics for her passionate style and the integration of elements of modern dance.
The two artists - originally from Tijuana (Varela) and Guadalajara (Lugo) - give life to a totally original dimension, mixing canonical forms with contemporary dance, rhythms and traditional ritual songs.
As a duo they have traveled America, Europe, Asia and Africa, including Indonesia, India, the United Arab Emirates, Spain, Mexico, Belgium, the United States of America, Tunisia, Jordan, and Italy. In each country the duo involves a different special guest, who gives their artistic vision and their musical and cultural roots to the project, transforming it from time to time with a completely new and spectacular result.
Press Photos